Smart Machines & Kiosks Product Design
Continued technical advances have given rise to an unprecedented era of smart machines. They solve real problems and require highly customized electronics and hardware solutions in a package developed from scratch.

What is Kiosk Designing?
Smart machines and kiosks are complex systems many of which end in a retail setting and that must pass the most rigorous test of all, that of the self-serve end-user experience. The kiosk's development and design require an extensive coordinated interaction across all engineering disciplines with a holistic 'Whole Systems' mindset and approach. An effective and engaging solution starts with a deep understanding of market requirements, challenges, and opportunities.
Why Choose D&K Engineering for Your Next Kiosk or Smart Machine Project?
Hardware and software engineers with decades of experience developing self-serve retail kiosk prototyping and smart machines.
Extensive expertise in kiosk product design services, including user interface and human factors, yielding devices that are intuitive as well as easier and safer to use.
Emphasis on making devices that can be easily serviced and maintained, maximizing uptime, and enabling predictive and rapid repair if issues occur.
Deep understanding of transaction infrastructures, such as for handling cash or credit card with state of the art data security and encryption protocols.
Ensuring regulatory compliance, especially for safety and accessibility.
The comprehensive Internet of Things (IoT) toolkit is ready for leverage in any product setting.
Remote connectivity, with data analytics, performance monitoring, plus diagnostics ensuring the user experience is optimized and minimizing the need for service calls as well as pre-empting early service calls to maximize uptime.
Working with our customers from the conception of such a product to its realization in a commercially viable manner is what we do best. D&K Engineering brings more than two decades of experience to help our clients define the design and manufacturing requirements needed to ensure market success. From product design services through manufacturing and after-market support, D&K Engineering can bring the next generation of smart machines to market quickly while ensuring that the product meets the most stringent of quality and reliability requirements and at a competitive cost.
"D&K Engineering has been a great partner to engineer and manufacture our kiosks. They have the senior-level engineers needed to tackle the tough problems that occur in the product development and manufacturing process. We could not have recreated internally what D&K Engineering has to offer if we tried. It has been an awesome experience."
Mark Bowles, Chief Marketing Officer, Founder ecoATM, Inc.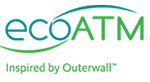 "D&K Engineering was selected as an early design partner by RIS to facilitate initial product development for our Company. In an ongoing contract manufacturing role, they continued to successfully deliver quality finished products through various large production builds. This required managing a mix of highly technical components for the product in a cost effective manner. D&K has continued to partner with and support RIS as our business has evolved, and helped us ramp to maturity."
David J. Lenny, President, RIS

White Papers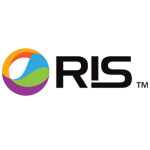 D&K Engineering helps RIS transform Inkjet Cartridge Refilling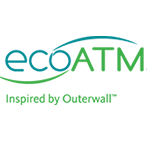 D&K Engineering and eco ATM Partner to Develop Automated, Self-Service eCycli