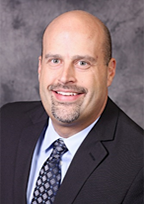 San Diego, Calif. – (July 20, 2017) – D&K Engineering, an international product design and contract manufacturing services provider, today announced that Nate Doemling is joining the company as Vice President of Manufacturing Operations. Doemling comes to D&K Engineering from Becton Dickinson (BD) Life Sciences, where he was Vice President of Global Operations. Before this role, Doemling worked at Plexus Corporation for more than ten years in various senior leadership positions. Doemling will focus on expanding D&K Engineering's global manufacturing capabilities as the company adds record new manufacturing business to its portfolio in 2017 and 2018.
"Nate is a tremendous addition to the D&K leadership team, bringing tier one Six Sigma, supply chain, customer relationship, quality, and global operations management experience," said Scott Dennis, CEO of D&K Engineering. "Our team is currently executing a large amount of new manufacturing business, and his extensive leadership experience will ensure that we continue to deliver operational excellence across all aspects of our design and manufacturing processes as we continue to expand our manufacturing footprint."
"I believe D&K's fully integrated approach to product design and manufacturing is unique and delivers significant value to our customers in not only improving design outcomes but also accelerating time-to-market. I'm honored to be joining such a talented team," said Doemling. "Their vision to provide Total Commercialization Solutions resulting in seamless transitions from early product development to stable, long-term production is truly exciting. This process offers a significant competitive advantage in the marketplace."
While at BD – Life Sciences, Doemling led global operations across eight manufacturing sites with revenue exceeding $1 billion. As a part of the Plexus leadership team, he held roles of increasing responsibly including leading manufacturing operations and the Healthcare/Life Sciences Business Segment, where he spearheaded a significant operational transformation and achieved industry leading revenue growth. Doemling has also held senior leadership positions at Suntron Corporation, Sony Electronics, and GE Medical Systems.
Mr. Doemling holds an Executive MBA from The Thunderbird School of Global Management where he graduated with distinction and honors. He also holds a Bachelor's degree in Industrial Engineering from The Pennsylvania State University. Doemling is Six Sigma Master Black Belt Certified and is a graduate of the GE Global Technical Leadership Development Program.
About D&K Engineering
D&K Engineering is an international product design and contract manufacturing services company with a proven track record creating breakthrough innovations, designing robust products and generating successful lines of business for its clients. D&K's capabilities span the entire product life cycle, including requirements definition, systems architecture, concept creation, design, prototyping, manufacturing, and after-market support. D&K's clients leverage D&K's proprietary Total Commercialization Solutions infrastructure and approach to evolving hardware, systems and content-based product ideas through all phases of design and into stable manufacturing. D&K's experience-driven engineering, manufacturing and supply chain services get products to market faster with a lower overall cost of development, providing a significant competitive advantage for its customers. D&K Engineering is headquartered in San Diego, California, and has additional sites in Singapore and Malaysia.